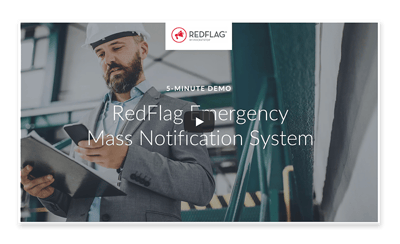 By nature emergencies are unexpected. Fire, flood, threats, illness - these events can be even more high stakes in a workplace. The best way to weather them is to have a solid communication plan in place before they occur.
The RedFlag emergency notification software is the industry's best rated solution according to Gartner Capterra. Simple, effective, and easy to use, you can:
Increase Read Rates. Send messages quickly and easily from your desktop, our smartphone apps, or even directly from Outlook to make sure your recipients read your messages.
Target Specific Groups or Individuals. Regardless of their location, you will be able to reach only the people that need to receive your messages.
Gain Valuable Insights. Our easy to use yet powerful reports lets you view valuable metrics for a holistic view of your message performance.